SERVICES
YOUR DEDICATED TEAM
New Home Media understands the important role signs play in attracting attention, generating awareness, and overall environmental communication for both businesses and individuals.
Each client is assigned a team of experts to assist along the way, from our master sign fabricators to our Regional Sales Managers, expert artists, and project coordinators. Each is dedicated to assisting our clients achieve their project vision.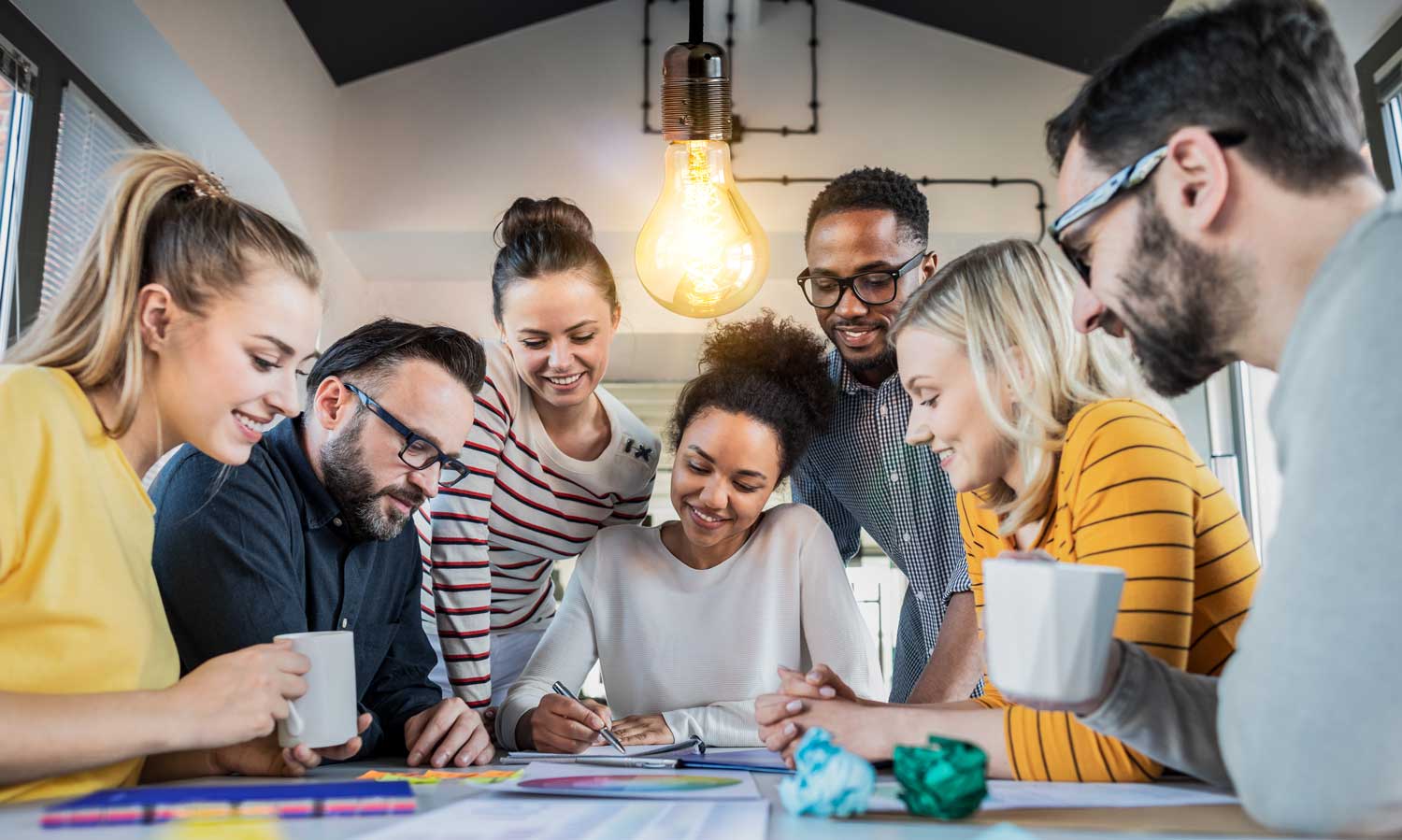 DESIGN
GET YOURSELF NOTICED
Constant marketing exposure is a key to success - and your design says it all. We design, print, and install eye-catching roadside real estate signs and commercial signs. As a custom sign company, all of our artists have state-of-the-art software to create cutting edge designs that reinforce your brand, communicate your message, and most importantly – get you noticed at any distance in any environment.
Our creative experts are skilled at implementing your brand standards to create custom signage solutions for just about any purpose you can conceive. You can be assured that each sign we produce will represent and reinforce your brand and message.
Need assistance with your branding? New Home Media will assign an experienced designer to consult with you to design unique signage that reflects your vision and goals.

BUILD
PRINTING SERVICES
The quality of your sign matters to us. Our Print Department is located in a dust-free building to ensure the highest quality possible, and we offer large format printing and sign services direct to most substrates. Our team of print experts carefully analyzes each file for color correction, spelling, and image quality.
Let us know how we can help you with:
Exterior Signage & Monuments
Interior Displays & Galleries
Attention-Grabbing Directionals & Window Graphics
PRODUCTION
Our professional printers will construct your sign to stand the test of time. Our master sign fabricators use state-of-the-art sign equipment to make sure our products are of the highest quality. Our team of experts will choose the best substrates for your project and make sure your image is crystal clear.
We take pride in ourselves for using:
Brilliant fade-resistant inks
Premium durable materials
Leading industry technologies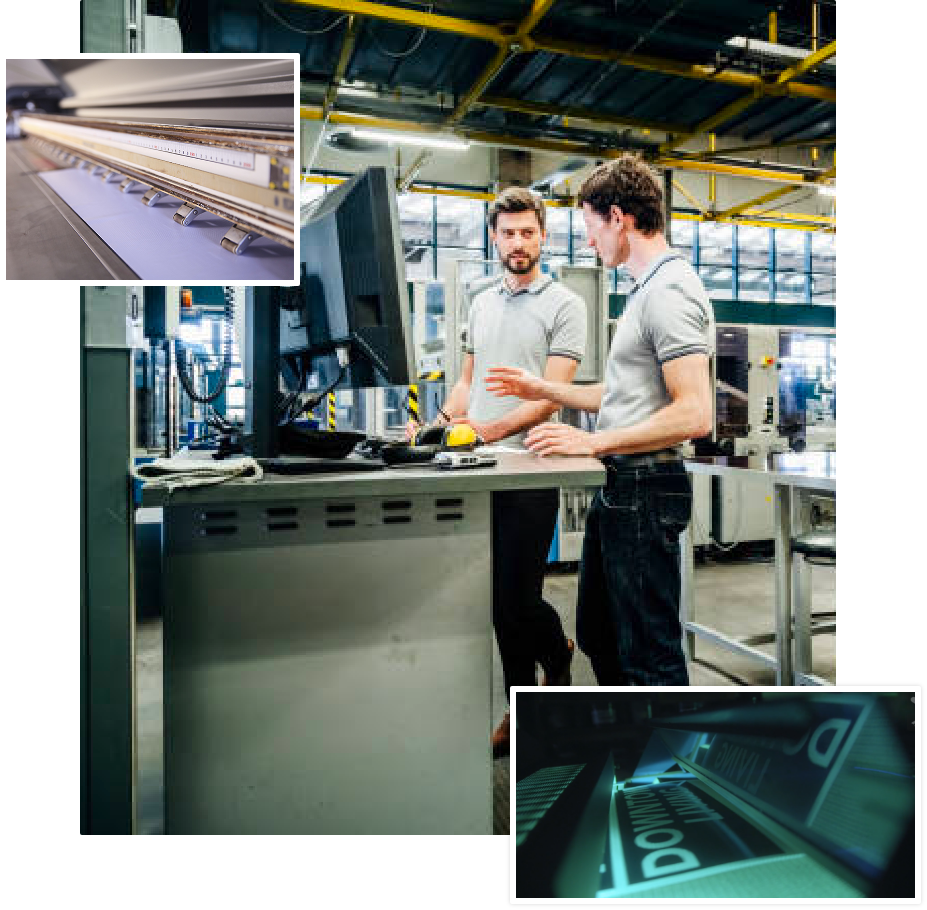 INSTALL
MISS UTILITY
Call before you dig. Every dig. It's the Law. Once we have your final approved sketch and are ready to proceed to production, our compliance department will contact Miss Utility for the final install, free of charge. Just provide us with the address of your project and a map of the location, and we will do the rest.
INSTALLATION SERVICES
Every angle of your job is important, from code checks, dimensional surveys, and permitting to turnkey, trouble-free installations. Our seasoned installers service any type of installation no matter the weather. From commercial displays to real estate sign installation, this team will assure a solid and smooth installation.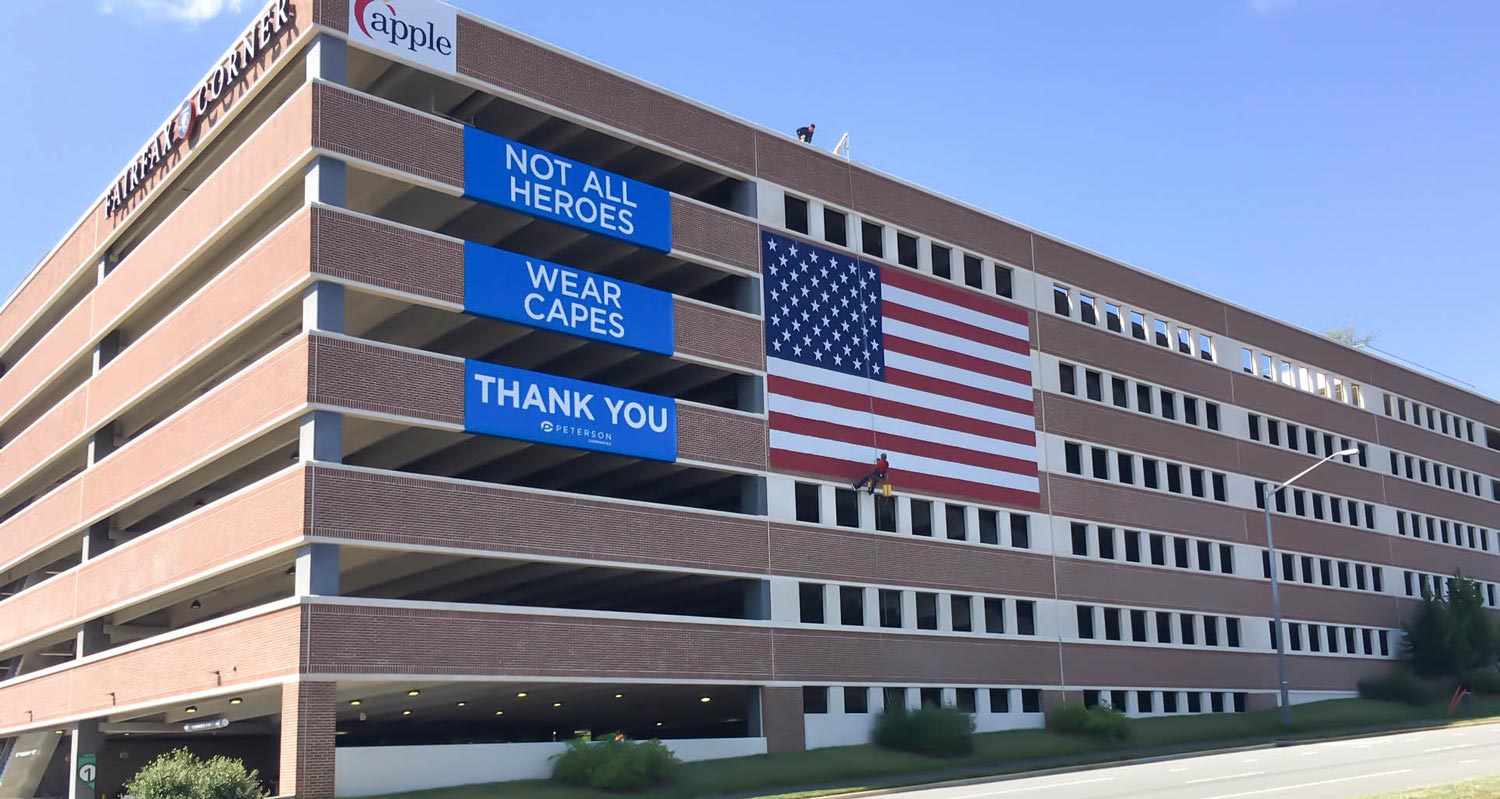 WEEKEND SERVICES
DIRECTIONAL SIGNS
New Home Media has an experienced staff exclusively dedicated to weekend services. Our directional signs have led qualified prospects to our valued clients for over 30 years - and we're ready to help you, too. It's easy and affordable.
Showcase your brand or create a new design with our free design service
Print signs in 3-5 days, with no rush fee
We can also provide sign spinners, flags, cloud busters, and more
Professionally drawn maps
Photography of sign routes available upon request
Weekend staff available for re-installation of signs
Licensed and insured installers, providing peace of mind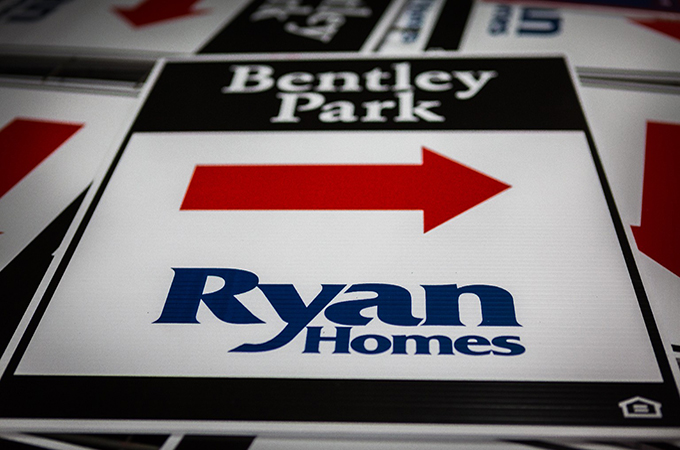 CONTACT US
Interested in our printing and sign services? Drop in your information! We appreciate the opportunity to serve you in the future.